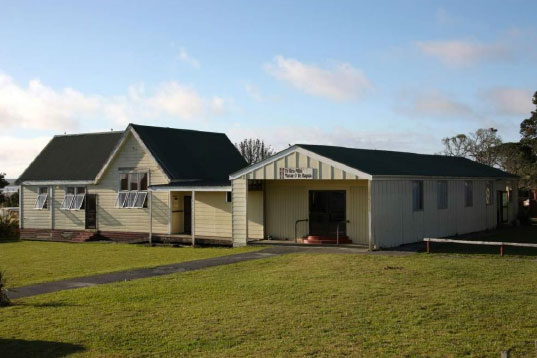 Established on the Te Hāpua 41 Reservation in the 1960s, the Te Hiku o Te Ika Marae is a venue for the community of Te Hāpua and iwi of Ngāti Kuri to practice and celebrate the kaupapa, tikanga and kawa of Ngāti Kuri. 
The operation of the marae is underpinned by range of interconnected concepts including:
Kotahitanga: Working together and building a unity of purpose
Whanaungatanga: Strengthening our connections with each other
Manaakitanga: Looking after each other
Wairuatanga: The spiritual dimension alongside the physical
Kaitiakitanga: Taking responsibility for our environment
Mana Whenua: The customary authority of hapū over our rohe
Ahikā: Recognition of those that keep the home fires burning
Tino Rangatiratanga: The pursuit of political autonomy
Mātauranga: The value of knowledge and expertise
Te Reo: Our language is a cornerstone of who we are

The marae trustees will endeavour at all times:
to provide kaitiakitanga over the Marae, its surrounds and all its facilities;
to be conveyors of the Marae protocol, kawa and tikanga;
to ensure the maintenance and upkeep of the marae buildings and amenities, land, urupā, wāhitapu, church and foreshore that it has kaitiakitanga over;
to support and uphold the place of religion and the hapu church at Te Hāpua;
to promote and encourage participation by holding wānanga to share and enhance skills, knowledge and expertise;
to maximize educational opportunities by holding wānanga to share and enhance skills, knowledge and expertise; and
to protect and improve the quality of the eco-system by encouraging whānau and hapu to strengthen kaitiaki practices.
The trustees also commit to operating in an open way, with good communication, consultation and reporting to Ngā Hapū.